Steam Coils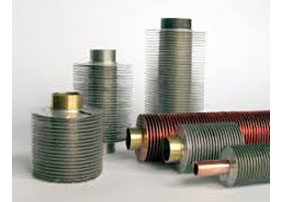 Standard Steam Coils are designed for medium temperature applications where the entering temperature is 55 degrees or higher. Our coils can be designed for various steam pressures with pitched-in casing options for quick condensate removal.
Non-Freeze stream coils are designed for low temperature applications with entering air temps of 55 degrees or less. Design and production is completed with condensation removal as a high priority. These coils are designed with one header, a tube-within-a-tube configuration, and baffles which direct the steam through the inner tube allowing condensation to be evacuated through the outer tube.
Opposite end configurations are available for both standard steam and steam distribution coils. We can provide the proper coil for any piping configuration. These coils do not require a tube-within-a-tube design.