Electrical Heating Systems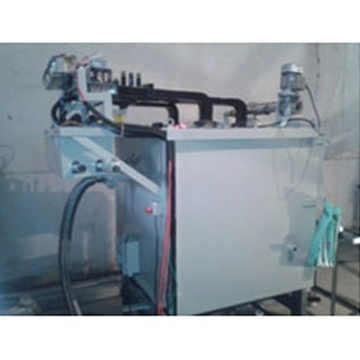 An electric heater system is a mechanical arrangement that converts electric current to heat, electricity is used as firing mechanism. KERONE's Electrical heating systems are made exclusively for various applications as per customer needs.
Electrical heating system offer advantages such as high precision control of temperature and distribution of heat energy, firing is not used to develop heat. Heat generated from Electrical heating system can be accurately applied at the precise point needed in a process; electric heating devices don't have constraint of sizing and can be located anywhere. Electric heating processes are usually clean, quiet, and do not results much byproduct heat. Electrical heating equipment has a high speed of response, lending it to rapid-cycling mass-production equipment.
Application
Building and Commercial Premises
High end residential
Commercial complexes
Hospitals
Industrial
Pharmaceutical
Printed Circuit Board Manufacturing
Rubber industries
Dairy farms
Food Processing
Medical Devices Manufacturing
Steel processing
Plastic Molding
Healthcare
Marine and offshore applications
Hospitality
Hotels
Motels
Restaurants
Laundry services
Related images