Fish Dryers (Fish Drying Systems)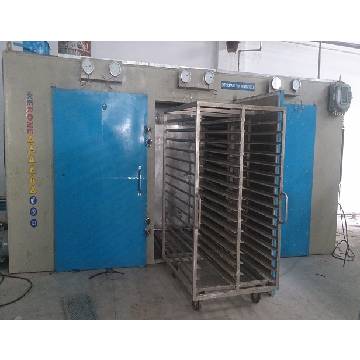 Our company "Kerone" is an Individual based Company situated at Mumbai, Maharashtra. Since 1976, our firm is engaged as the manufacturer, wholesaler and retailer of Fish Drying Machines (Batch and Continuous). The offered range of products is highly preferred by clients in the market because of the quality and pricing. These products are offered by us at competitive prices.
Drying can keep fish's original nutrition, dried fish is a completely natural product that retains the protein, antioxidant and omega-3 fatty acids benefits of the fresh fish, which helps to reduce the occurrence of heart attacks and keeps the body's circulation functioning well. And fish dehydration inhibits microbial growth and slows enzymatic process which is responsible for fish spoilage, and dehydrating produces a concentrated form of fish. All these resulting in long-time storage and convenient transportation.
In fish drying processing, there are two drying forms including the traditional way and industrial way.
Driers are devices used to dry fish under controlled environment. A variety of driers are used for drying fish, e.g. Cabinet drier, Kiln drier, Tunnel drier, Spray drier, Solar tent drier etc.
Related images