Shaker Water Bath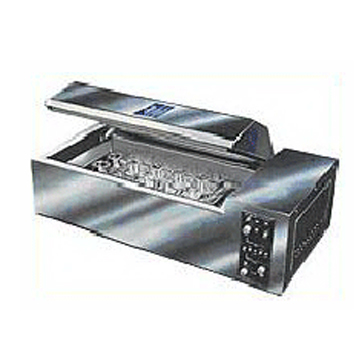 The Shaker Water bath is double walled with glass-wool insulation from all side. Outer M.S enamel painted and inner chamber stainless steel polished .Removable S.S tray with lotus clamps suitable for various flasks is fitted inside the workinf chamber. The speed and stroke length of tray platform is adjustable.
Tublar S.S sheath heater are fitted below platform are controlled by Digital Temperature Controller. Temperature Up to 100? C=0.5? A timer can be provided. The Unit have gabled lid added drain cock.40 to 160 strokes per minute.Speed control by solid regulator.
Construction : Double Walled
Inner Chamber : Stainless Steel
Outer Chamber : Mild Steel Steel
Lid : S.S Pyramid Lid
Temp.Range : 5Deg C.Above Ambient To 99.9Deg C.
Temp Control : By Electronic Digital Display Temp Indicator Cum Controller
Shaking : By Ac/Dc Geared Motor.m
Rpm Rang : 10 to 150 Rpm
Speed Control : By Electronic Speed Regulator.
Tray Capacity :
6 Flasks of 250 Ml
9 Flasks of 250 Ml
12 Flasks of 250 Ml
18 Flasks of 250 Ml