Food Processing Line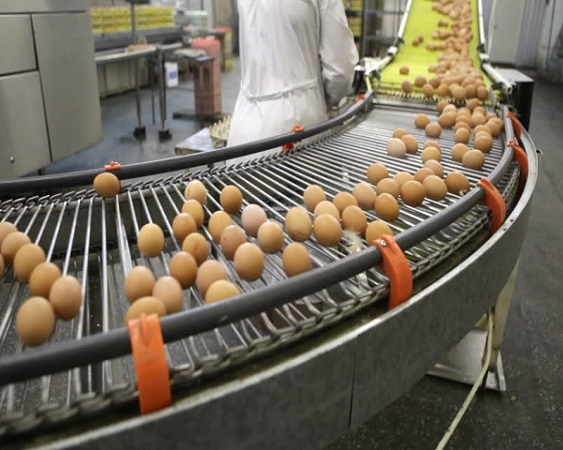 KERONE started its journey as heating equipment's manufacturer back in 1976, since that time we have witnessed a plethora of changes in overall industrial ecosystem. To match the pace of industrial engineering requirements and answer the shift in the paradigm of industrial engineering solution needs, two decades back we set up a dedicated unit that would take care of the processing/production line requirements.
Processing food is the most critical stage of the food production cycle as it has to produce products with consistent quality, efficiency and maintain desired level of nutrition. To design the food production machines, we have assigned a highly erudite team of engineers as generic approach to food processing cannot work due to the variation of each process from another.
We at KERONE are having more than 42 year of experience in providing expertise engineering solution that helps our clients to satisfy their all time technological needs. We carefully craft various stages of process such as drying, baking, thawing, coating, blanching, pasteurisation, sterilisation, frying and etc.
As production line manufacturer we understand the emphasis that every production process demands specific attention while choosing machinery. Entire process is sub divided in small executable processes, which flows consequently in defined scientific manner. Below given are the assembly line steps in production process -
1.Material handling: Transfer of material from one place to another
2.Pre-processing: Pre- heating, pre-drying, filtering, cleaning etc.
3.Material feeding:
4.Processing steps: Varies depending upon the manufacturing need
5.Output: Final product ready for packaging or storing.
6.Quality inspection and quality check: Quality check is performed on the final output to detect any defects or shortcomings.
7.Packaging and dispatch: the final products are packed before dispatching it to the suppliers.
---
We have been providing various types of manufacturing lines and are also well known for providing production plants of various types. As processing/ production plant manufactures we classify the production lines as:
1.Batch Production: Producing similar kind of products together following series of steps.
2.Mass Production: Producing similar goods or products in large scale/quantity, such production line as mostly used in single product manufacturing companies.
3.Mass customised production: This type of production system produces goods/products that have different traits and variations.
4.Fully Automated production line: This type of production lines run entirely by the robots and machines, none or minimal human interfaces are required.
We have been long serving various industries with including the below listed
Food Processing Technologies
We have experience in providing highly cost effective, superior and advanced processing machineries fully designed and built to fit into your process requirement. Till date we have designed plethora of process lines serving to some of the world's renowned brands. Our team is proficient with all type of technical solutions such as:
Infrared Food Processing:
Infrared (IR) based food processing systems utilise the infrared radiation from electromagnetic spectrum that penetrates through food and results in vibration and revolution of molecules, stage when the molecules returns into the normal state, it produces heat. Infrared heating technology is suitable of various food processing techniques such as drying, baking and roasting, blanching, pasteurization and sterilization. Following are various infrared food processing techniques:
Microwave Food Processing:
Microwave (MW) technology has gained immense popularity in processing of food products in recent times, both in household as well as industrial food processing without changing any characteristic of food, also keeping the Vitamin contents intact. The microwave technology has become as one of the most promising food processing technology and achieved popularity due to the advantages it offers over conventional heating/processing technique.
Microwave heating system utilises non-ionizing microwave electromagnetic radiation that results in molecular motion of ions within the food product. Microwave heating is volumetric heating process; it generates the heat evenly throughout the entire volume of food material under processing, resulting in selective and uniform heating.
Following are various microwave food processing techniques:
Related images